Driver Performance Report
Lists driving information about each driver.

Driver Performance Report Data
First Name, Last Name - First and Last name of the driver provided from the driver roster.
Driver Id - This is a unique identifier used to identify the drivers in our database.
Station - Lists the name of the station or location for drivers.
FICO® Safe Driving Score - The score is calculated daily. It is displayed on the dashboard as a rolling 7-day average score. This number will update once daily with the information pulled from the driver's device at midnight local time, the previous day.
The FICO® Safe Driving Score can be viewed for to the last sixty days, along with each driver's Acceleration, Braking, Cornering, Distraction and Speeding history. This is a great tool to see who in your fleet is showing improvement.
Acceleration - Tracks acceleration speed, amount of times, distance between two points
Braking - Tracks amount of times, type of braking, and the location
Cornering - Tracks amount of times, speed and the location
Distraction - The following activities are logged to determine distraction levels: Phone Calls, Text Messages, Manipulation of phone.
Speeding - Tracks the speed driven versus the speed limit of the road being driven on.
Total Driver Miles - Total number of miles driven in a time frame
Training Assigned - The date driver training has been assigned
Training Completed - The date driver training has been completed
Total Driver Trips - The total amount of trips made by the driver
Total Driver Hours - The total number of hours driven
More detailed information on a specific driver can be viewed by double clicking on any of the columns of information for a driver.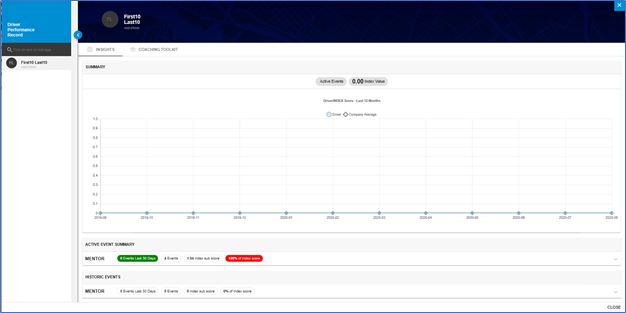 Comparison Report
Select the time frame that you want to compare to by clicking on the drop down arrow.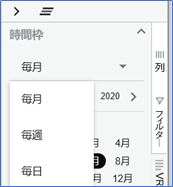 The comparison report compares the current time period to the previous time period (day, week or, month). Ex: Select a month and it will be compared to the prior month.
Daily data comparisons can be run by selecting a day on the calendar to compare to the previous day. The same can be done to compare any week to a previous week on the calendar. Below is an example of a monthly Comparison report.