The Coaching Playlist consists of dynamic and interactive content specially developed for Mentor users that cover the Defensive Driving core principles that will give you the foundation to ensure your FICO® Safe Driving Score remains above the 710 benchmark at all times.
Once you have taken a module it will be marked as Completed, though you can retake the module and brush up on your skills at any time! The completed playlist items will be viewable to your manager once you have taken your next trip.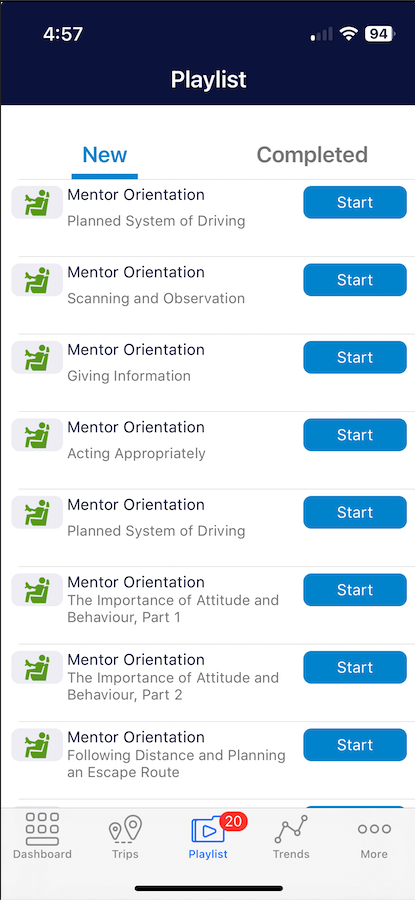 Mentor's training strategy follows a monthly rotation and will reward drivers who maintain their FICO® Safe Driving Score above the 710 benchmark with fewer training courses to complete – one every two weeks. Drivers whose scores are below the 710 benchmark will complete one module every week. All drivers will receive regionalized alerts designed to keep them in tune with driving best practices.