You can add up to 8 images.
1. Select the category/location under "Take Photos" checklist to upload a picture for teh damage.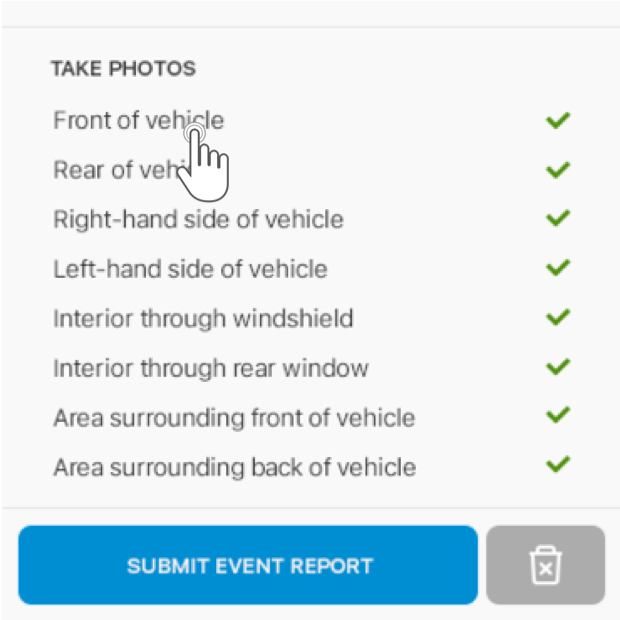 2. Take picture of the Damage and choose "Use Photo"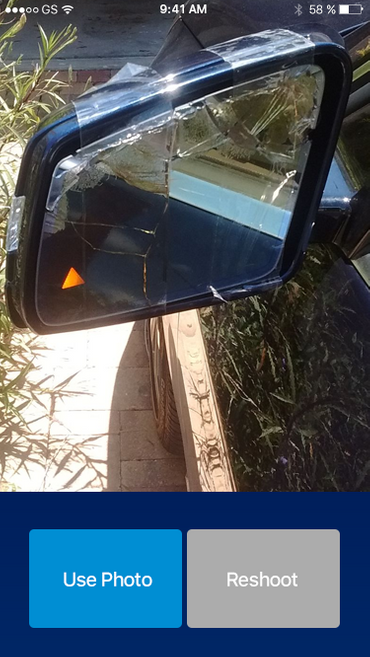 3. Continue through checklist, following the steps above to capture images for any other damages/categories.
4. Once successfully uploaded you will see a green check mark alongside the checklist item.
5. These uploaded pictures will be sent to the MIS along with the submitted Event Report.