Mentor supports Single Sign On (SSO) that permits you to use one set of login credentials (e.g., your corporate username/email and password) to access the Mentor app.
SSO provides a seamless authentication experience and takes away the hassle of maintaining and remembering yet another credential.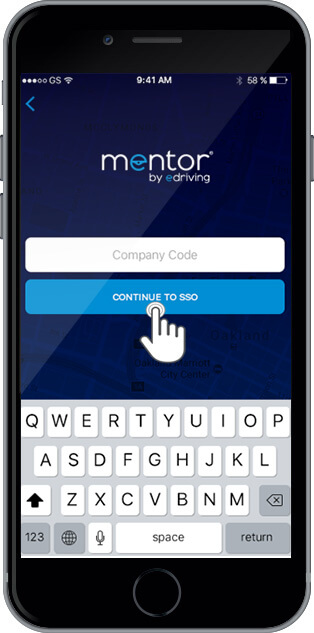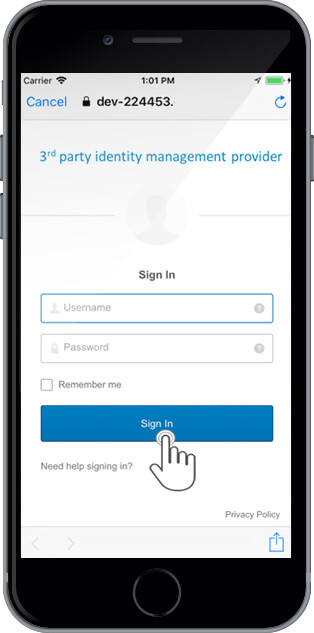 How it works
Your company will be assigned an SSO company code. Follow the steps below to sign in with SSO:
Tap "LOG IN WITH SSO COMPANY CODE" button on the Login screen. Enter the SSO company code in the next screen.
You will now be re-directed to the 3rd party identity management provider's webpage.
Note : If your company doesn't use a 3rd party identity management provider, we also support OAuth2 and SAML integrations
Enter your corporate username and password
After successful authentication, you will be re-directed back to the Mentor app
You will already be logged in and ready to go!