The Coach feature provides managers a convenient way to conduct coaching interventions from their mobile devices within the Mentor app, and enables them to engage with their drivers informally, which can make a critical difference when working to create a sustainable crash-free culture. The submitted forms are available to view within the Virtual Risk Manager Management Information System (VRM MIS) portal.
Note: Coach is a Manager-only functionality.
User Experience:
As a manager, when you login, you will see a few new elements on the Dashboard page:
A "Drivers Requiring Coaching Sessions" information box.


A "Coach" tab when you click More on the bottom of the navigation bar.


A preset circle called "My Work Team" that includes all your direct reports (opt-In feature).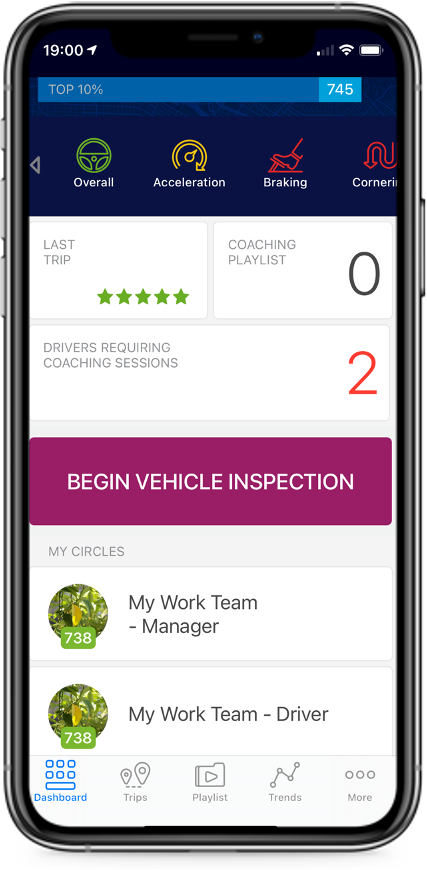 Managers can begin a coaching session from any of these access points.
Tap More in the bottom navigation bar and click Coach.
You will see a list of drivers who have outstanding coaching sessions and their corresponding DriverINDEX scores.

Click on the driver name to get to the details page.
Here you will see the driver's DriverINDEX® Rating, a summary of outstanding coaching interventions, and a list of outstanding coaching interventions.


Coaching interventions can be seen under five statuses:

Required

,

In-Progress

,

Optional

,

Closed

,

Complete

.
The enhanced Coaching Toolkit from eDriving offers three options for supporting at-risk drivers:
Driver Performance Review – currently known as DriverINDEX Coach takes into account a driver's collision history, Motor Vehicle Record (MVR), and FICO® Safe Driving Score.
Post-Collision Coaching – currently known as Post Incident Coaching, is a response to drivers after a collision.
OneToOne – targets an overall crash-free culture development, vehicle check, and defensive driving reinforcement.
You can begin a coaching session by tapping on the title. When done, you can submit and return to the previous page or save the in-progress session to access and complete later from the Mentor app or by logging into VRM. The progress will be saved under three statuses: New, In Progress, or Overdue.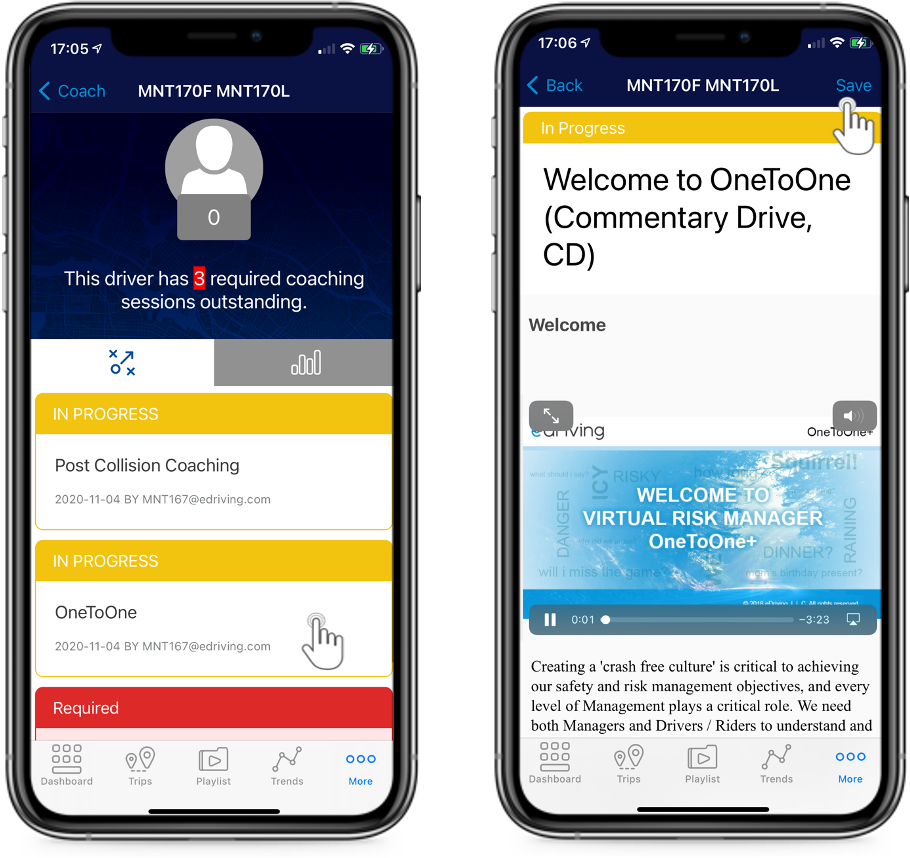 Accessing Coaching from Work Team Circles
As an add-on to the existing Circles functionality, the Coaching Toolkit has been incorporated within My Work Team Circles to enable managers to engage with their drivers informally to build a crash-free culture.
Tap on My Work Team Circles – Here you will see all your direct-report drivers listed in order of their FICO® Safe Driving Score, with the highest scored driver listed at the top.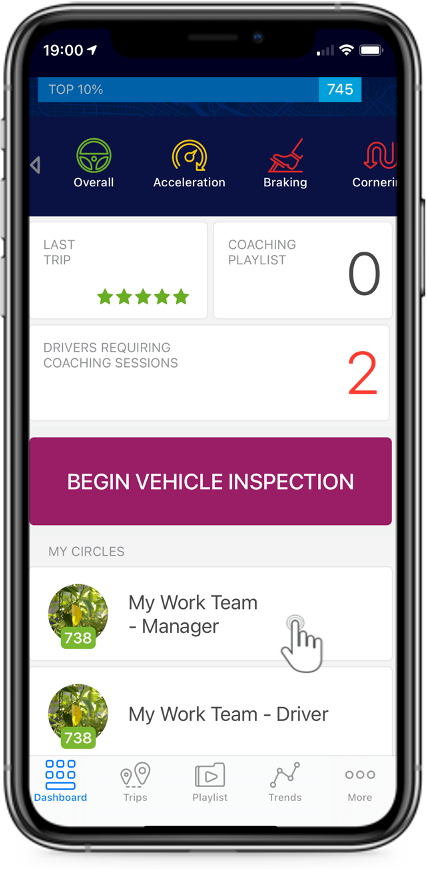 Drivers with outstanding coaching sessions will be highlighted in Red. You can tap on the driver name to get to the Driver details page. On this page, in addition to existing Telematics information boxes, you will now see new information boxes for DriverINDEX, Incidents, Collisions, and License Violations, each representing the total number of active events under each category.