Before starting your day's route, you must open the app and tap the BEGIN ROUTE button on the Dashboard. This will initialize the smartphone sensors to start capturing the Trip and mark the beginning of your day's Shift. Failing to do so will result in loss of Trip data.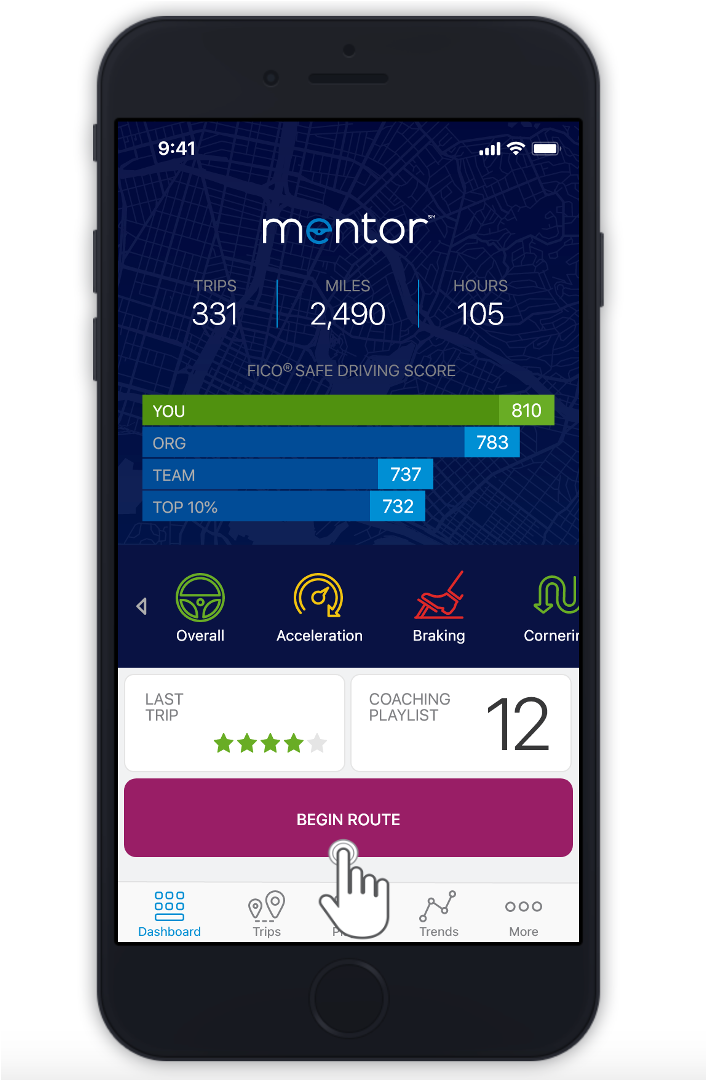 At the end of your day, tap END ROUTE to end the Shift. This step will mark the end of the Trip capture for the day. Mentor will only capture Trips between the times you tap the BEGIN ROUTE and END ROUTE button.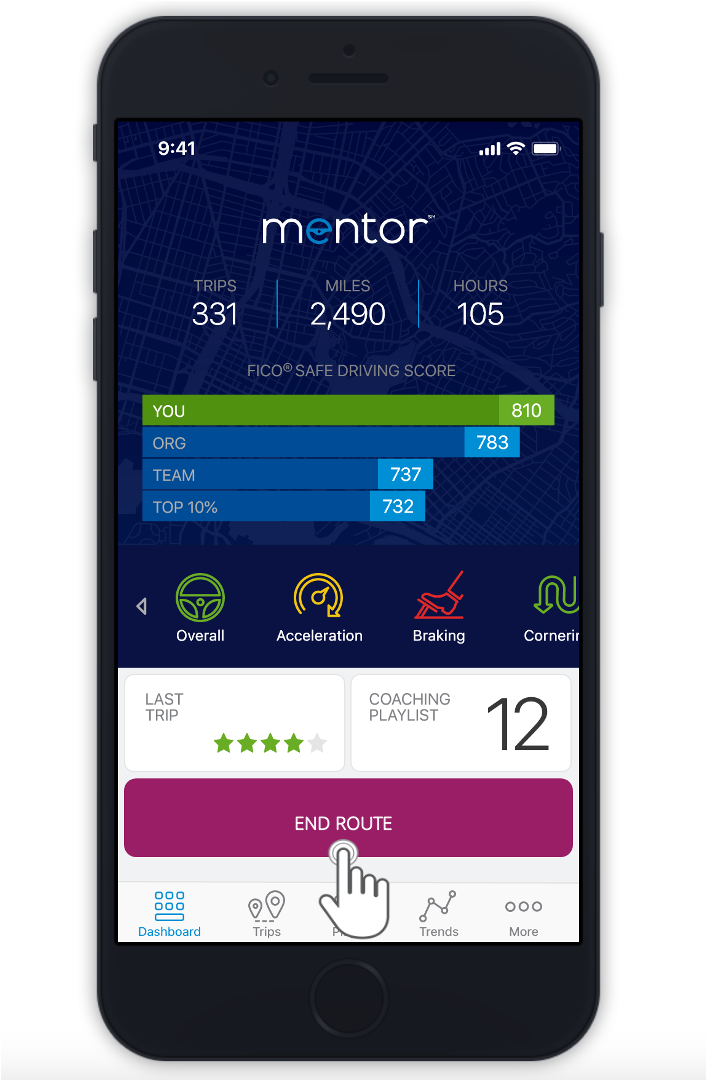 Note: At the end of your day, if for any reason you do not tap END ROUTE, all of your Trip data will be counted toward your FICO® Safe Driving Score until midnight.