Once you tap "Begin Route" button and scan the QR code/Barcode of your vehicle, you will see the vehicle inspection list. this is your Pre-Trip Driver Vehicle Inspection Report (DVIR).
Walk around the vehicle, checking each category in the DVCR.
Tap "thumbs up" to report NO DAMAGE or "thumbs down" to report DAMAGE.
Click the "question mark" ? button on the top right of the screen for a list of reportable damage for each category and damage criteria for "thumbs down"
Select a category and then sub-category to report damage. You will be prompted to take a photo.
Take a picture of the damage. Choose USE PHOTO and add comments, if desired.
Click REPORT DAMAGE.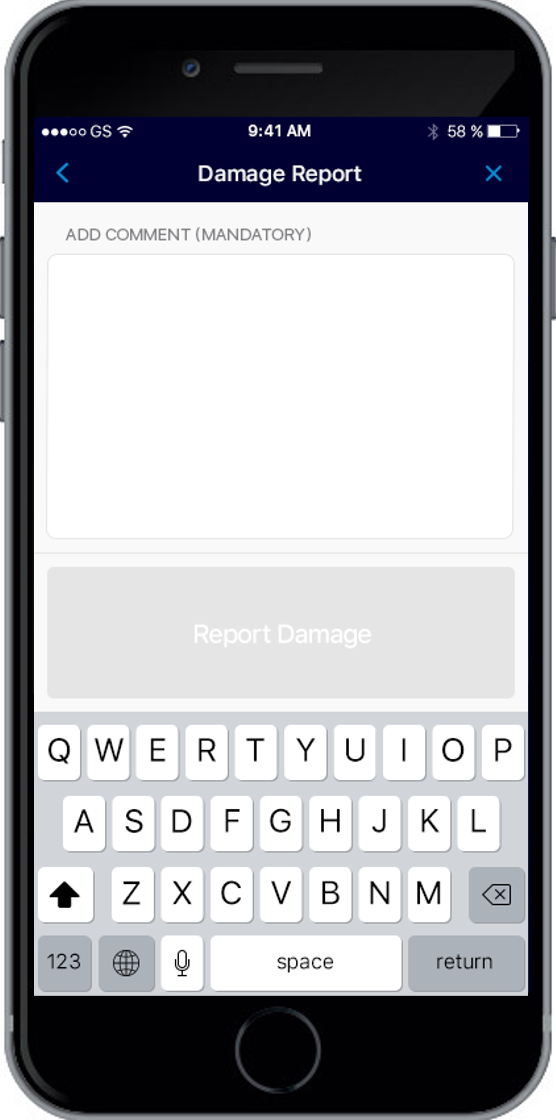 Continue through checklist, following the steps above to report any damage.
Click FILE REPORT to complete DVCR